Dick Simpson played the tuba at Dearborn Symphony Concerts for 20 years.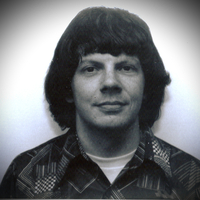 Richard "Dick" B. Simpson
September 11, 1947 – April 27, 2021
Dick Simpson passed away on Tuesday, April 27th, 2021 at the age of 73 after a long battle with spastic paraparesis. Dear brother of John (Linda), David (Jeanine), and Thomas. Proud uncle of Daniel (Lisa), Liz (Craig), Natalie, Luke (Lindsey), Patrick, Laura (Andy), and Michael. Predeceased by parents, Bruce and Alice Simpson.
Dick retired from Ford Motor Company after 34 years of service. He was an engineer specialist dealing with NVH (noise, vibration, and harshness) and worked often in the sound quality labs. He was one of the key engineers to work on the exhaust tuning in the Ford Mustang, especially on the Bullitt model.
In his free time, Dick was a master photographer, both behind the camera and in the dark room. He took all of the photos for the family, was the master editor of the family albums/videos, and snapped most of the notable shots for the Sing Out Dearborn and Sing Out Asia groups. Dick also had his pilot's license and his own kit plane. This enabled him to also snap thousands of aerial photos throughout his travels.
Dick is remembered by his family as a remarkable driver and pilot, starting with the family go-cart as children and through the years as he would procure a variety of fast cars, including his Boss 302. They also fondly recall the times that Dick would invite them on thrill rides in his plane.
Dick comes from a musical family. He was a talented tuba player and he played for 20 years in the Dearborn Symphony as the sole tuba in the ensemble.
Dick was a Gift of Life tissue donor offering to improve the life of somebody who is sick or injured.
He will be sorely missed and fondly remembered by those who knew him. 
For more information click here.