Upcoming Events (click on titles in raised boxes for more details)
05/08/2015 - 8:00 PM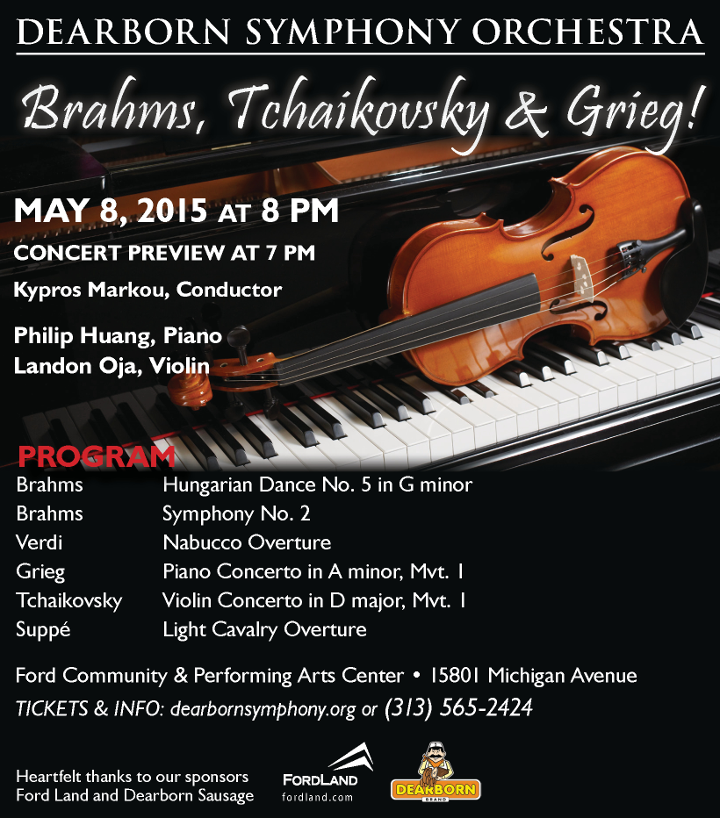 Soloist for this concert won the 2015 Dearborn Symphony Youth Artist Solo Competition.

Dearborn's Ford Community & Performing Arts Center, Dearborn MI
05/18/2015 - 10:00 AM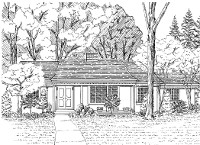 The Dearborn Symphony Home Tour is Saturday, May 18th, from 10:00 a.m.- 5:00 p.m. It will be in the Country Club Estates north of Cherry Hill between Brady and Military.
Tickets are available at several Dearborn businesses
click here to buy on-line or get more info
Pre-tour prices are $15; day of the tour is $20.
The headquarters for check-in is at the Dearborn Country Club.
We also will be offering an optional lunch at the Dearborn Country Club payable at the door.
The Home Tour is an annual project of the Friends of the Dearborn Symphony.
Event Headquarters – Dearborn Country Club, Dearborn MI