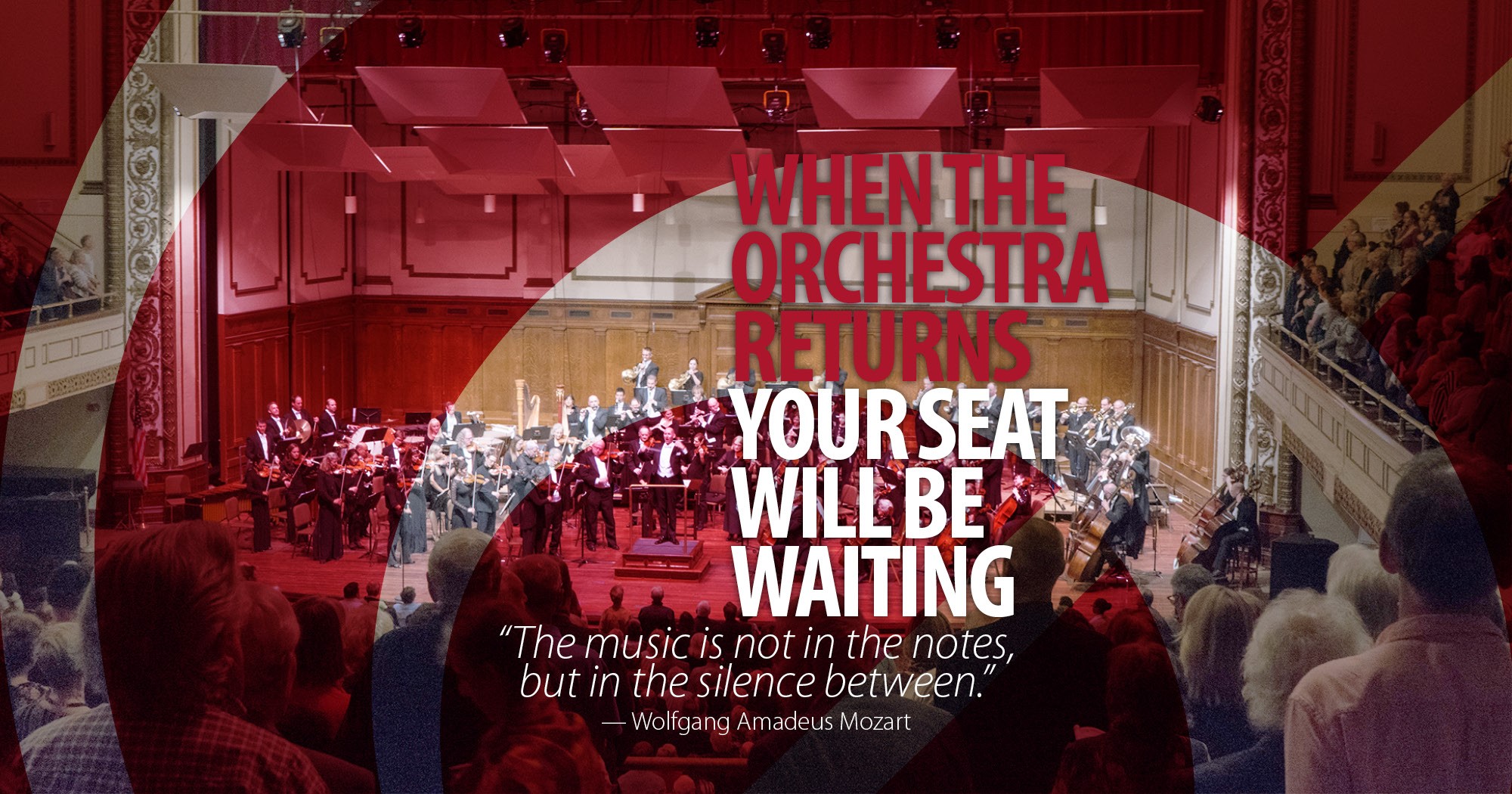 Musicians' Relief Fund
The musicians of the Dearborn Symphony have been our lifeblood. Year after year, they provide our community with performances and education programs of the highest caliber, and our mission as an organization would be impossible without them.
The Musicians' Relief Fund has been created to financially aid and support our musicians whose livelihoods have been adversely affected by the current Covid-19 global pandemic. Your philanthropic support of the Musicians' Relief Fund will go directly to those musicians who need it most at this time of great uncertainty and financial stress. Our ability to support our musicians through this crisis helps ensure they will be with us on stage when performances resume and we can all come together once again.
Give to the Musicians' Relief Fund
Please help us toward our fund-raising goals for the upcoming year by making a contribution which is tax- deductible to the extent allowed by Federal and state laws.
Secure Donation Online

Download a Donation Form to mail
Your completion of our contribution form is most appreciated and will ensure the continued success of one of Michigan's finest community orchestras.
Thank You
Donations to the Dearborn Orchestral Society will help support the general operations of the Dearborn Symphony. The Dearborn Orchestral Society is a 501(c)(3) tax-exempt organization. Donations may be tax-deductible to the extent permitted by Federal and State laws.